What clients say about BSC...
KEN BARROWS     |     NEW YORK PASS
From the onset of our partnership, BSC Media Group has aligned its work with our corporate objectives, and has become an integral part of our team.  The work they provide is on point in design and they consistently deliver ahead of schedule.     
GREG RHODES     |     ACADEMY BUS
BSC Media Group has played a key role in the marketing development for Academy Bus. Their team understands our expectations and delivers quality work to us in a very last-minute environment.
STACY SHUSTER     |     RIPLEY'S NEW YORK
In an industry where creativity and originality are as important as messaging, BSC Media Group continues to deliver not only exceptional concept and creative, but also, fulfillment on project completion is unmatched.  Ripley's New York constantly relies on BSC Media Group to deliver on both fronts and they do so with great customer care.  I would highly recommend Brian and his team for all marketing collateral needs.  In this fast-paced environment, having the right partner is key.  BSC is that partner.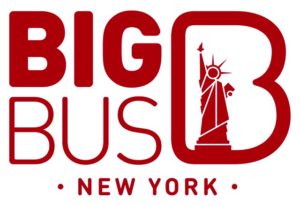 BRIAN SCULLIN   |   BIG BUS TOURS
BSC Media Group has provided a multitude of print production solutions for our business including ad creative, brochures, signage, and a variety of sales cards utilized by our street team for grass-root marketing efforts in New York City.  Above and beyond the services offered, Brian Portley provides top-level quality in the results and ensured our goals were met in a timely and professional manner. Brian's approach is to quality customer care is excellent.

MATTHEW DAY     |     NY SKYRIDE
If you are looking for a person who can easily understand your vision and run with it, Brian Portley is your man. Brian consistently comes through when it counts.  He has an inherent quality to care about your projects just as much as you do.  It is a pleasure to work with him.  I recommend him most highly.
JENNIFER CLANCY     |     FIRMENICH
When it comes to collaborating with other creative service companies, the BSC team makes it happen. They have enabled me, coached me and given me the confidence to share Firmenich Corporate vision, a 4D sensorial story dedicated to the magic of scent.   I can say with confidence working with BSC Media Group has heightened our business awareness and continues to bring great results. Their approach is holistic and their execution is always flawless.
ALLIE RUBINO     |     JONES APPAREL GROUP
Working with BSC Media Group allowed me to stay focused on my primary duties at the Jones Apparel Group.  They conceptualized, ordered and executed seamlessly all necessary in-store marketing initiatives and retailer asks beautifully.
MARK BLACKBURN     |     CSI MANAGEMENT SERVICES, LLC.
When selecting a professionial advertising and marketing firm it was critical to identify quality design, creative business strategy and responsive management. BCS Media possesses all of these qualities and having worked with them for over a decade, they have provided superior services and award winning design that has help keep CSI a leader in luxury property management. BCS Media continues to exceed our expectations.
JASON RANDOPLH     |     ALLEGIANT MEDICAL CONCIERGE
Brian Portley and his team at BSC Media Group took the time to acutely understand our company's mission. The concepts and material produced subsequently were extremely valuable for our marketing strategy.